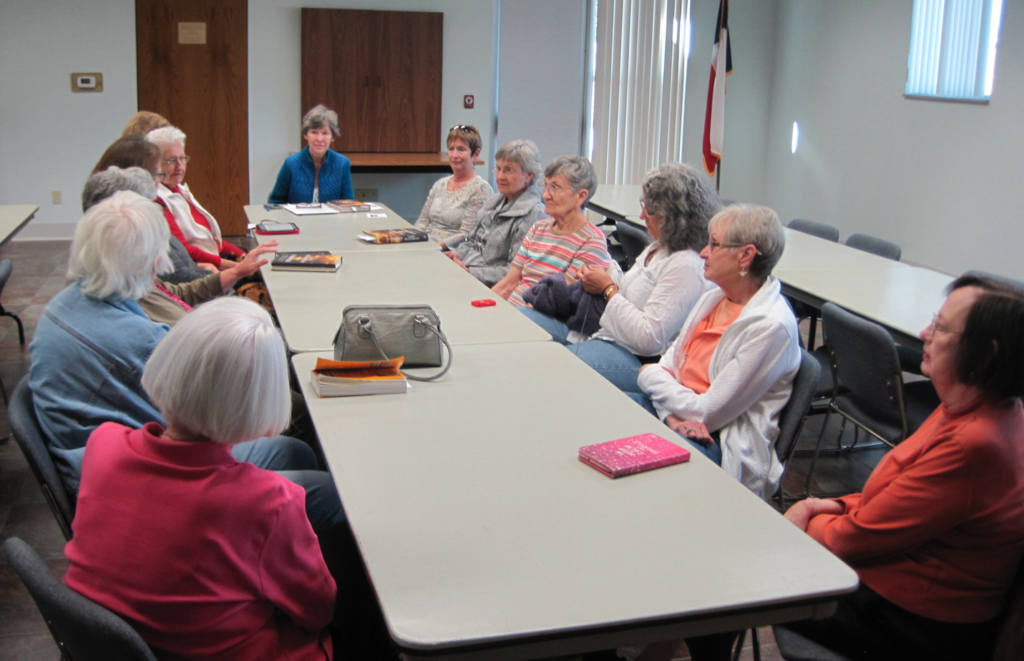 MARBLE FALLS LIBRARY MONDAY BOOK CLUB
Second Monday of each month 10:30 AM Community Meeting Room
Meetings are on the second Monday of each month at 10:30 am. We read a wide variety of fiction and non-fiction. Some of our more recent favorites have been memoirs. Members of the club make suggestions based on books they have already read. The selection must also be available in paperback since some members may have to purchase their own copies. December is the Christmas Party when members bring snacks and copies of books they wish to suggest for the next year. The titles are discussed and voted on by the members. Everyone is welcome!
OCTOBER 9:  Black Cake by Charmaine Wilkerson
NOVEMBER 13:  Dictionary Of Lost Words by Pip Williams
DECEMBER 11:  Rest You Merry by Charlotte MacLeod
---
MARBLE FALLS LIBRARY CLASSICS BOOK CLUB
First Wednesday of each month at 10:30 AM
Many of us read the classics in school, as assignments, but classics take on a whole new meaning and interest when essays, quizzes and tests are removed from the equation! The titles or authors are discussed and voted on by the members month to month. This is the most relaxed Classics Book Club around. Discover the classics all over again and join the fun today!
October 4: Frankenstein by Mary Shelley
---

MARBLE FALLS LIBRARY MYSTERY BOOK CLUB
First Thursday of each month at 1:00 PM
Meetings are on the first Thursday of every month at 1:00 pm. Mystery fiction of every type is fair game. Once a year, members make select titles from a pool of books comprised of the major Mystery Book Award nominees and winners, as well as member recommendations.  The Edgar, Agatha, Anthony, Barry, & Macavity, & Lefty awards are all considered when choosing reading selections.
**Even if you haven't read the books, come join the clubs for their monthly meetings.
There is always good conversation to be had**
​​
---
Are you part of a local book club that doesn't meet at the library?
Let us know what you're reading so we can have it available!